Gingerbread Church Pattern
| | |
| --- | --- |
| Gingerbread Church: | |
$9.95

Money Back Guarantee

Our gingerbread church template is very versatile. Use this pattern to build various gingerbread churches, from a quaint wedding chapel to an old stone church (with candy pebbles of course!) or even an adobe stucco church. You can even use this template to create an elegant royal icing church (with no gingerbread at all). And our template includes dozens of photos of churches (both real and edible) for inspiration.

NOTE: This is a printable pattern, it is NOT a cookie cutter. You simply print out the pattern pieces and then use a knife to cut the pieces out of your rolled out cookie dough (sprinkle the dough with flour so the pattern pieces won't stick).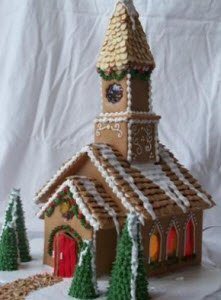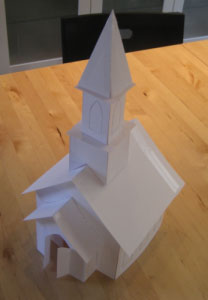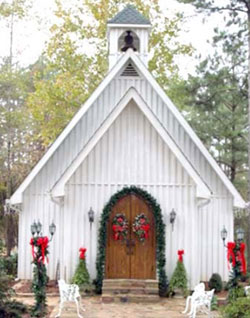 The 2nd church above was made using card stock paper and the 3rd is a photo of a real church that I partially modeled my template after. The first is a beautifully-built church one of our readers made (with this template) and shared with us. Please send in your finished product photos to inspire others!
$9.95
Money Back Guarantee
Each Gingerbread House Pattern Contains:
You'll instantly receive a .pdf document that contains:
Pattern Pieces
Clear Instructions (including alternate versions and ideas)
Photos for inspiration
To use your gingerbread template, you simply print the .pdf file (we suggest printing the pattern pages on thick, card stock paper, but regular is fine too), cut the pattern pieces out of paper, lay them on your rolled out and floured gingerbread, cut along the lines, bake, assemble, and decorate. Don't forget to take pictures along the way!
This pattern builds a church that is roughly 8"W x 9"D x 19"H but you can enlarge or shrink the church by adjusting your printer settings.
Churches for Inspiration
Here are some gingerbread (and real) churches to give you an idea of what you can create using this template. Note: Not all of the edible churches here were made using this template, but the template WAS designed with these images in mind. This template includes these and more photos for creative inspiration.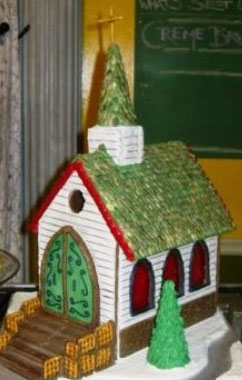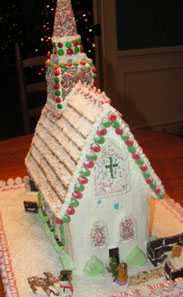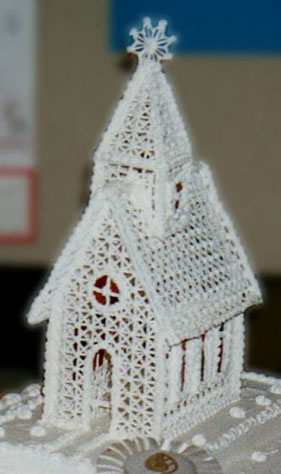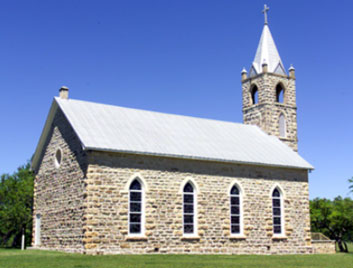 Can't you just picture the old stone church (above) made out of gingerbread cookie dough, with candy pebble walls?! And I LOVE the roof and steeple covered in seeds! For the icing church, you simply lay the pattern pieces under waxed paper and pipe your icing to fill in each pattern piece. Once it dries hard, you simply assemble the house as you would a cookie house.
See our candy windows page for ideas on how to create stained glass windows!
Photos Sent In From Other Customers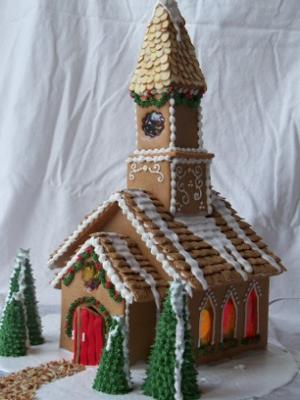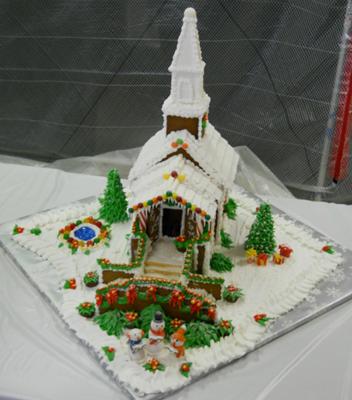 Click here to submit your own photos.
---
Click here to see more gingerbread house patterns.
---
Return Home from Gingerbread Church Pattern page.