Leaf Gelatin Sheets
| | |
| --- | --- |
| Gelatin Sheets: | |
$7.49
See below for Volume Discounts



Leaf gelatin sheets are one of our favorite gingerbread house decorations. They are edible, nearly tasteless, and translucent... absolutely perfect for gingerbread house windows!

Gelatin sheets (or "gelatin leaves") are a specialized product that's used by bakers in jellied dishes (usually melted) and for fine decorating details like butterfly wings and other translucent decorations.

The sheets even include diamond-shaped window panes, especially great for Tudor style, Cottage, or Victorian gingerbread houses. Check out our pictures below for examples of using these for gingerbread house windows!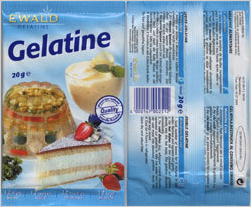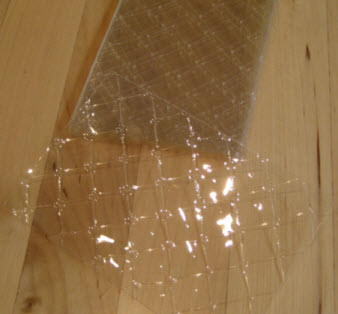 Simply glue the gelatin sheets to the inside of the windows with icing or, better yet, melted sugar before constructing the house (but after baking!). If you've ever tried making gingerbread windows by melting candies, you'll be amazed at how easy it is to use these sheets instead! You get a prettier result with a fraction of the effort!
They have a slight yellowish tone (very faint, almost clear) which makes the windows look even more realistic and really warms the house, especially if you put lights inside.
Our sheet gelatin (also called gelatine) is made in Germany and is a Type A of the highest quality. Our gelatin leaves are the standard that recipes and chefs call for around the world.
Each pack contains 12 gelatin sheets (20g), 4"L x 2"W.
Our gelatin is shipped Priority Mail within 2 business days (usually 1), to arrive in 3-4 business days throughout most of the U.S.
$7.49
Volume Discounts (Use Cart to Increase Quantities):
$6.49 each (2-4 packets)
$5.49 each (5-9 packets)
$4.49 each (10+ packets)


Photo Examples of Gelatin Windows
This visitor purchased our leaf gelatin and then sent us the photos and the kind note below: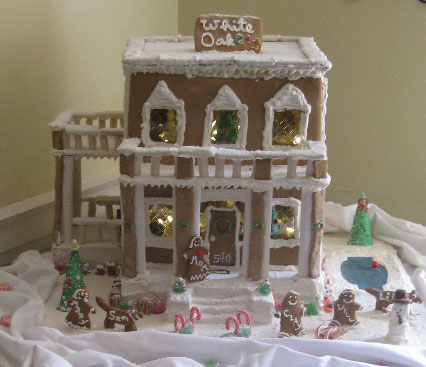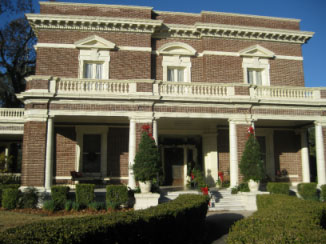 Good Morning Kelly, I ordered gelatin sheets from your company a few weeks ago after we developed a problem with our sugar windows for our gingerbread house. For the first time, we decided to make a replica of our home and there are lots of windows. I had absolutely no idea what gelatin sheets were or how they might look, but I googled our problem and found your website. Well, I just wanted to drop you note to tell you that they are the easiest and most wonderful thing I have ever used! The windows look phenomenal!!!! I doubt if we will ever use anything else from now on. Thank you again for you help and hope you and your family have a very Merry Christmas.

Betsy Davis Ivey
Laurel, MS


Here are some more example photos of gingerbread windows made from edible gelatin leaves: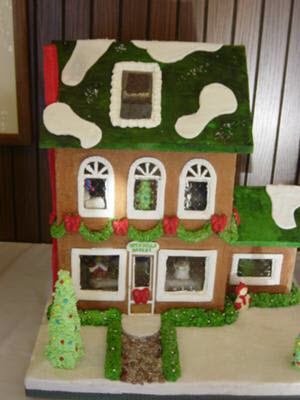 See how the decorations inside the house show through the transparent windows? They look so much like real glass!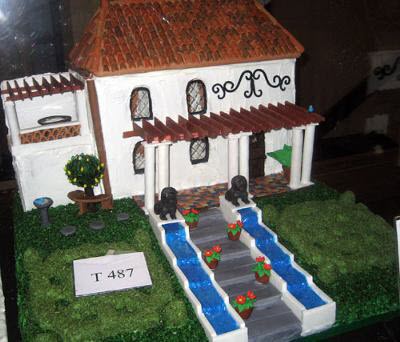 And here's another view of this same house, with a close-up on the windows.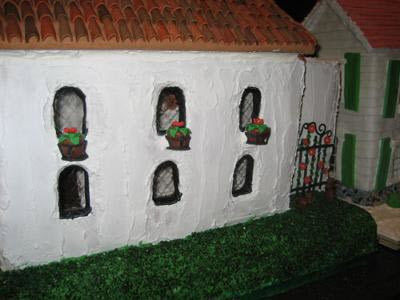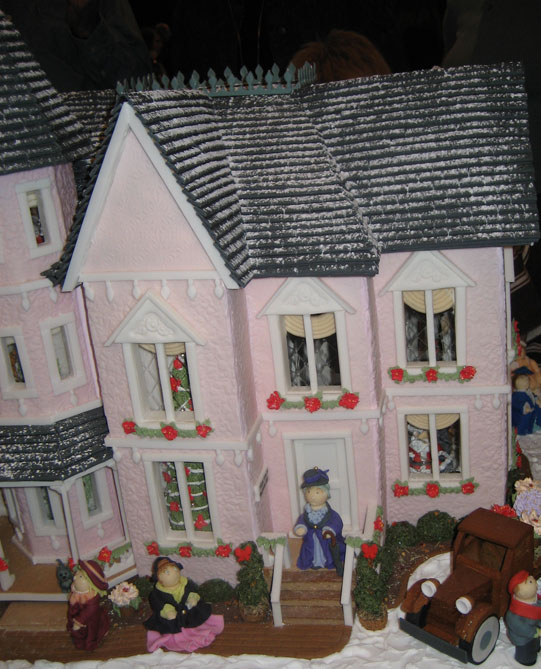 For more info on how to use leaf gelatin sheets to make gingerbread house windows, click here.
Video Examples
I took this video at the 2015 National Gingerbread Contest at the Grove Park Inn, just to get a close-up view of the amazing details inside this house. Once I got home and watched it, I realized that it's a terrific close-up view of leaf gelatin windows!
Leaf Gelatin Ingredients
Ever wondered "What is gelatin anyway?" or "Where does gelatin come from?" or "What are gelatin ingredients?"
Gelatin is a protein that is made from the collagen inside the skin and bones of animals. Our sheet gelatin is made in Germany from pork skin material. No. Gelatin is tested (with what's called the "Bloom" test) and graded according to its strength. Our gelatin sheets are Type A gelatin of the highest quality.
Is This a Gift?
Want to send leaf gelatin as a gift? It's easy! Simply click here to open our Gingerbread Gift Request page and fill out the form.
Share Your Own Leaf Gelatin Photos
Photos and Experiences using Leaf Gelatin
Please fill out this form to build a page with your photos and experiences using leaf gelatin.
What Others Have Shared
Click below to see contributions from other visitors to this page...

Some beautiful examples of leaf gelatin windows!

Here are some of my favorite houses from the National Gingerbread House Competition at the Grove Park Inn. These gingerbread artists used leaf gelatin …
---
Click here to see more gingerbread house supplies.
---
Return Home from pre-assembled gingerbread house kit page.