Gingerbread Trailer Park
There's nothing like a gingerbread trailer park competition to get you in the holiday spirit! The Euclid Avenue Yacht Club in Atlanta's eclectic Little Five Points community hosts this fabulous competition each year (sponsored by the Krewe of the Grateful Gluttons). Despite owning this website all about gingerbread, somehow I missed hearing about this gingerbread trailer park contest the first year they had it. Since the Yacht Club is my favorite bar/restaurant in Atlanta, I was very disappointed to say the least.
So, last year, I paid closer attention and was able to get a slot in the gingerbread trailer contest. I recruited a friend who does fabulous things with fondant and gum paste, and we made a vintage teardrop trailer with a trailer park theme that was inappropriate for kids to say the least. In fact, if you haven't figured it out by now, many of the gingerbread trailers shown on this page are inappropriate for children (and even some adults), so consider yourselves warned! If you can handle the humor though, you'll find some terrific photos of edible vintage travel trailers and teardrop trailers.
By the way, the only rules for this competition are that the trailers must be made from 90% edible materials. Gingerbread is not required. Oh and each lot is "the size of a case of beer cans" of course!
Enjoy! And, as always, please share your own gingerbread trailer and other gingerbread house photos.
These first few are photos of our gingerbread trailer park contest entry (Remember, you were warned!) Did I mention that we won 2nd place?! Not bad for our first ever contest entry!: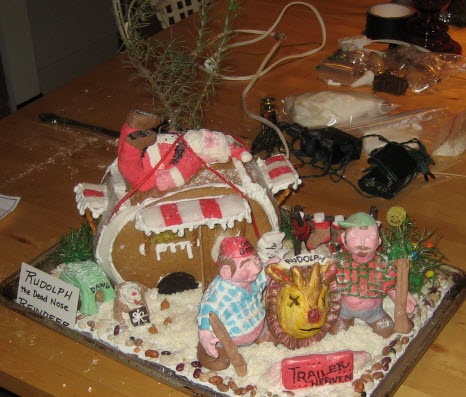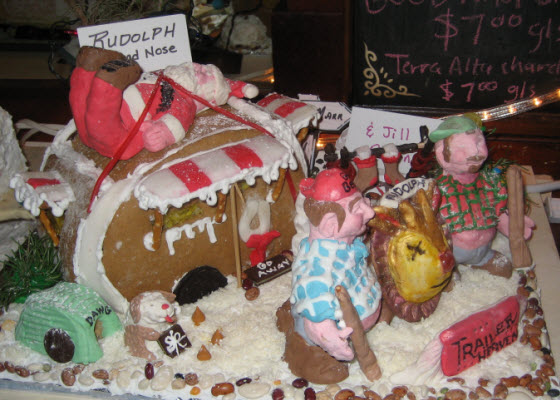 Now, here was our competition: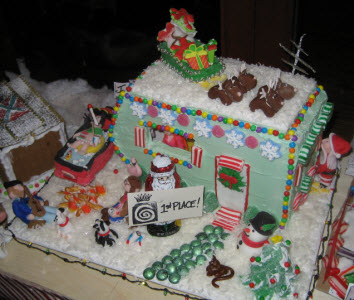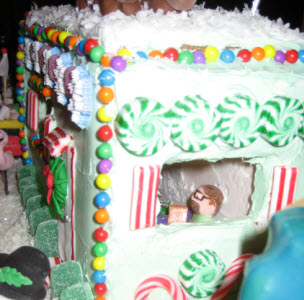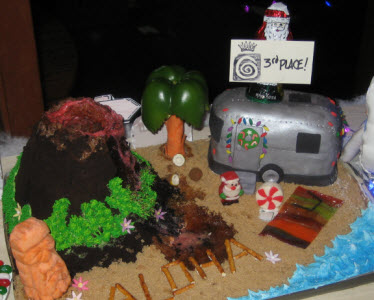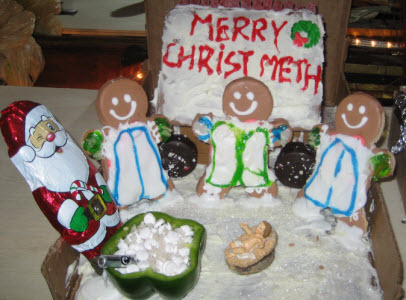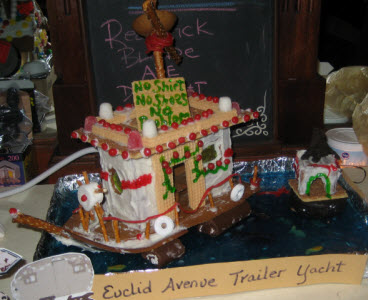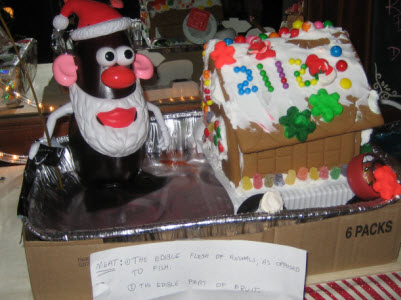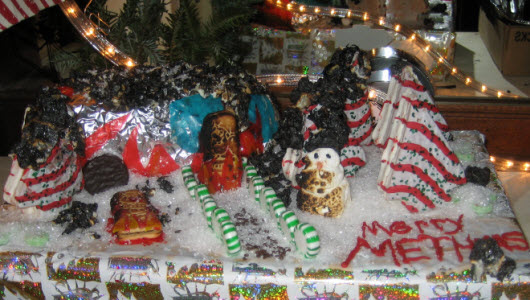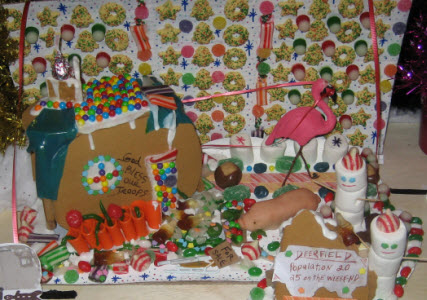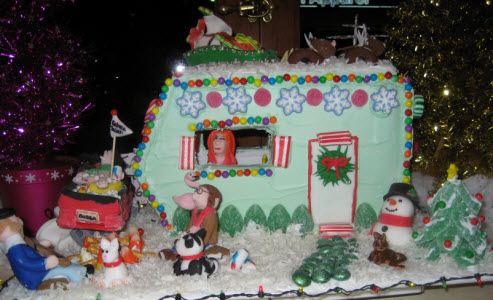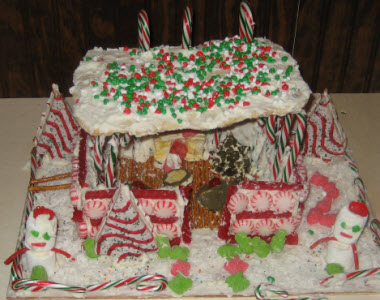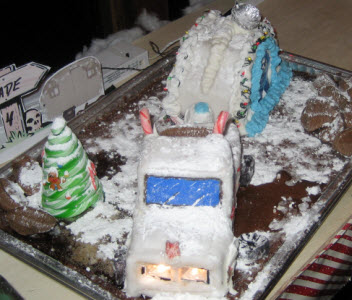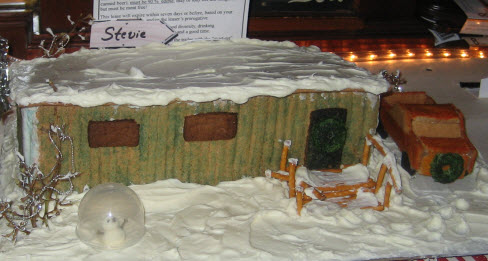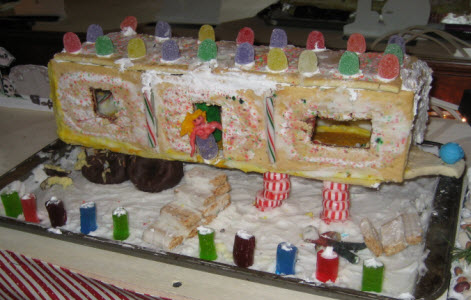 And here's our contest entry again: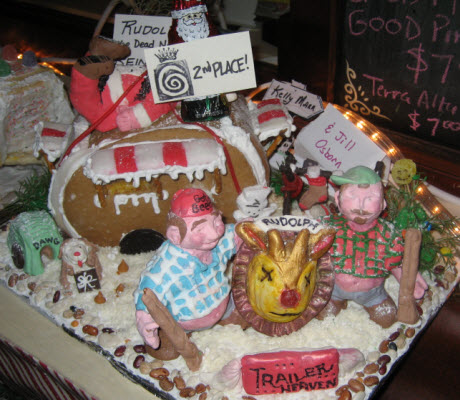 I made the curves of the trailer roof and sides with a lot of trial and error. I first built a frame out of wire mesh. Then, with my first attempt, I layed out the rolled out gingerbread onto a flexible rubber cookie sheet on top of the wire mesh. Of course, when it baked, the gingerbread on the edges all fell into a big clump on the bottom of the pan. My second attempt, which was very successful, was to lay out the gingerbread on that same flexible rubber cookie sheet but with crumpled up aluminum foil underneath the sheet, to make the gingerbread pieces curve. I made lots of extra pieces just in case some broke and, between them all, I was able to find pieces that had curves matching my wire mesh frame. The frame really made assembly easy as I could just glue the gingerbread cookies directly to the frame rather than to each other. With some contests, this wouldn't be allowed and some competitions require 100% edible.
---
Return Home from this gingerbread trailer park page.
---