Gray bricks? Bricks of a different color?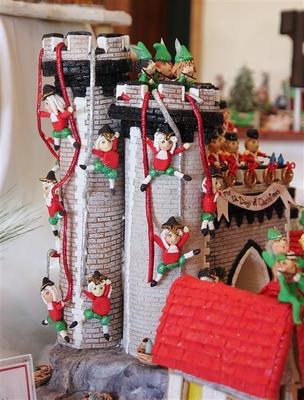 I have noticed on some really fancy (competition) houses that they have red bricks that are diffeerent shades of red. (Not just died and baked gingerbread.) Or, gray stone or brick houses. How is this done? Do you hand paint each brick? Somehow dye the gingerbread gray? Overlay with fondant? I am wracking my brain to figure it out :-)
Join in and write your own page! It's easy to do. How? Simply click here to return to Questions - Decorating Gingerbread Houses.