Victorian Gingerbread House
by Karen
(Portland, Oregon)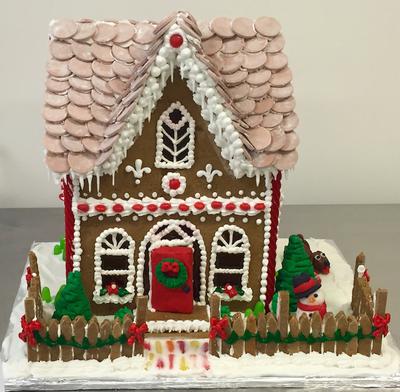 Merry Christmas! Come on in.
I made this house for a competition and won first prize!
This was my first attempt at making a gingerbread house. I modified your pattern a bit because I wanted the front doors and windows to be more visible. I also made the roof pieces thicker so they could support the weight of all those necco wafers. Your tips and icing and candy window recipes were first rate. I had a blast making this edible home and will definitely do one again next year.