T'was The Night before Christmas......
by The Nevill Family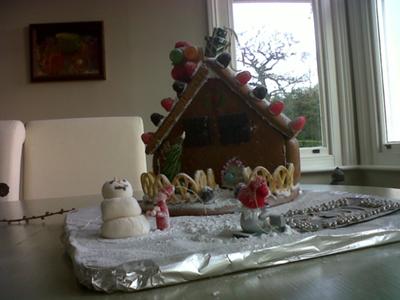 Having been worked on for days , our gingerbread house was finally complete !! All the way from Germany this gingerbread house kit has still made it so it was ready for making!!! We have put snow ( icing sugar ) on top of everything to make it look more christmassy !!! Enjoy and ......... MERRY CHRISTMAS!!!