The Ghouls Next Door
by Susan Rogers
(O'Fallon, IL)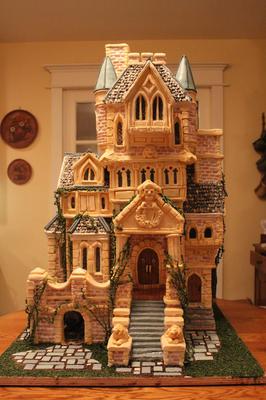 I created this house for the 2016 Belleville Gingerbread walk in Belleville, IL. It's a haunted house where the ghosts of Christmas Past, Present and Future hang out when they aren't working! (Ghosts are in the back of the house).

The house is mostly gum paste and gingerbread with isomalt windows with Ramen noodle vines and a sunflower seed roof.
Join in and write your own page! It's easy to do. How? Simply click here to return to Gingerbread Contest Photos.