Sumner UMC 125th Birthday Celebration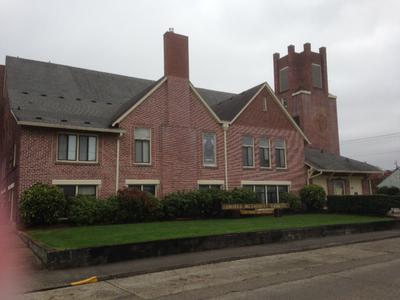 I bake an donate cakes as a hobby. The congregation of my church has asked me to make a cake for this celebration. My Grandparents, Parents, And My Children make up 4 generations of this church. This beautiful brick church has many dedicated stained glass windows and one of the oldest pipe organs in the State of Washington. I would like to create a replica of this church in the form of a gingerbread house. This would be adorned on the top of the cake being served. I would like this to be about 18 inches long. I feel honored to make this cake and if you could help me with a template, I would appreciate this. Thank You!
Join in and write your own page! It's easy to do. How? Simply click here to return to Request a Gingerbread Template.