Some beautiful examples of leaf gelatin windows!
by Kelly
(Atlanta, GA)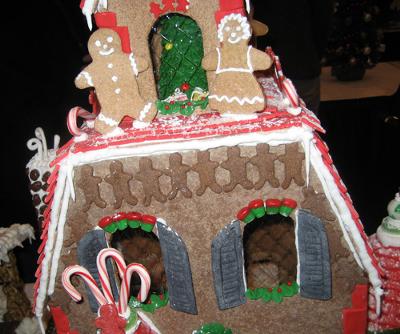 Leaf Gelatin Windows Up Close
Here are some of my favorite houses from the National Gingerbread House Competition at the Grove Park Inn. These gingerbread artists used leaf gelatin for gorgeous diamond-paned windows, often with more goodies inside the house (visible through the windows)!