May the children rejoice.
by Renee Genovese
(Melbourne, Florida, USA)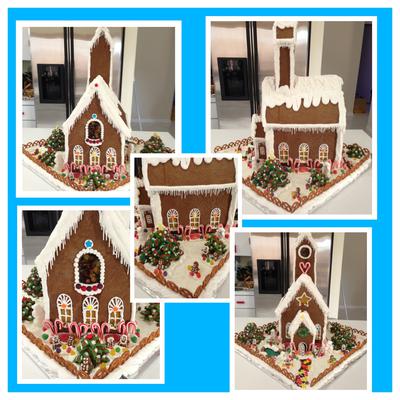 I made this for the homeless families and children of my county. The church was made because the churches here are trying to keep the families with their children. Due to the men are not aloud to stay at the homeless shelters with the kids or the wife. The churches were able to work together to keep these families together. I was told over 400 kids got to enjoy this one and another one I made.


I made sure the gingerbread kids were around the church in this picture to show the kids that they can still be kids and not to be ashamed of their lives they have now.
Join in and write your own page! It's easy to do. How? Simply click here to return to Gingerbread House Photo.