Gingerbread Log Cabin
by Kim
(Eastern Kansas)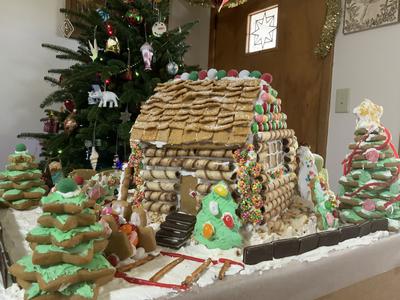 Every year we decide on a different subject for our ginger bread "house". It's just me and my daughters, we started this tradition when we were at a time in our lives when there was no other Christmas. This is our fifth year, and things are better now, but we still enjoy our new tradition!
This cabin is made of gingerbread underneath, a train goes past the front, and the hill behind the cabin is made from rice krispy treats.
Join in and write your own page! It's easy to do. How? Simply click here to return to Gingerbread House Photo.