Gingerbread Castle Template
by Sandrine Weber
(Paris)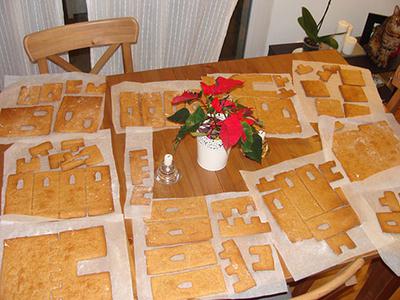 Gingerbread Castle Template Cookies
I made the castle last year and it was such a success!

Everybody loved it, it was so beautiful I barely had to add any decoration, and my special touch was having little flags made with pictures of every member of my team!

Join in and write your own page! It's easy to do. How? Simply click here to return to Template-Built Gingerbread House Photos.