2015 National Gingerbread House Competition
by Kelly
(photos taken in Asheville, NC)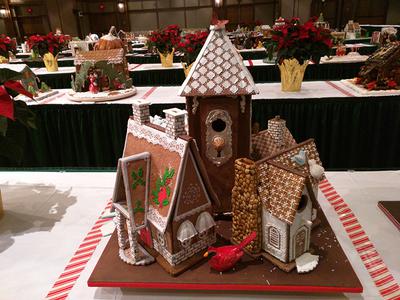 One of my favorites and it didn't even place!!
Here are a few of my favorites from the 2015 National Gingerbread House Competition held each November at the Omni Grove Park Inn in Asheville, NC.

I'll create a page with lots more photos and videos soon.
Join in and write your own page! It's easy to do. How? Simply click here to return to Gingerbread Contest Photos.